Thread Rating:
11-24-2013, 07:23 PM,
(This post was last modified: 11-24-2013, 07:29 PM by OBWHON.)
OBWHON
TNTFV

Posts: 1,224
Threads: 138
Joined: Jan 2009
great invention
Check out this awesome "gallows" We could hang a full moose and still have 3ft to go. Very convenient, as it is assembled off the sled deck. It can also be extended 2 to 4ft back from the deck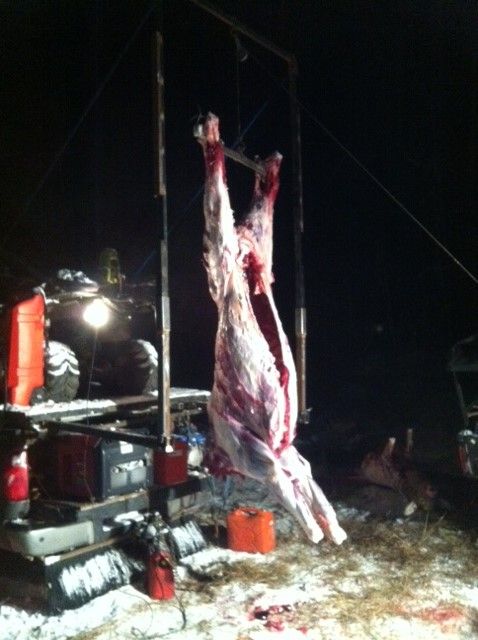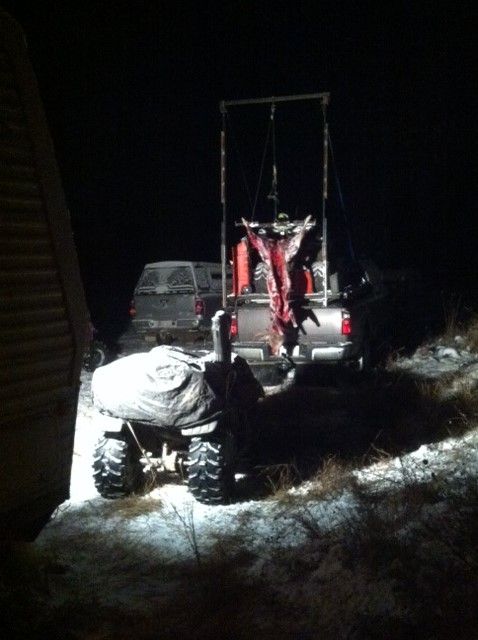 Man was it cold. We stayed in a toyhauler and heated it with a diesel heater. Spent 9 hours on the side by sides and then came back to a balmy 30 deg cellius trailer!! One day it was -35 when we left. Thats a swing of 65 degrees. Ate good, slept good and had a great week
95 Suzuki Sidekick, 4" lift on 32"s. Spooled Rear. Superwinch. Choose a road wisely!! Wide the road that leads to destruction and many will choose it. Narrow the road that leads to life, but few will find it. Math.7:13-14
11-24-2013, 07:50 PM,
Sheldon
TNT President


Posts: 3,769
Threads: 188
Joined: Dec 2005
RE: great invention
That's pretty sweet. I may have to add that to the deck I just built, you know for when I get time to get into hunting.
1989 YJ on 42's for playing, 2005 LJ Rubicon for family wheeling, 20xx Ultra 4 buggy for dreaming and leaning on.
11-29-2013, 11:03 PM,
Apu
Wheeler


Posts: 135
Threads: 5
Joined: Dec 2008
RE: great invention
I've built a couple for buddies. called it " end of the line"